Main content starts here, tab to start navigating
Trillium Summer Kitchen + Event Truck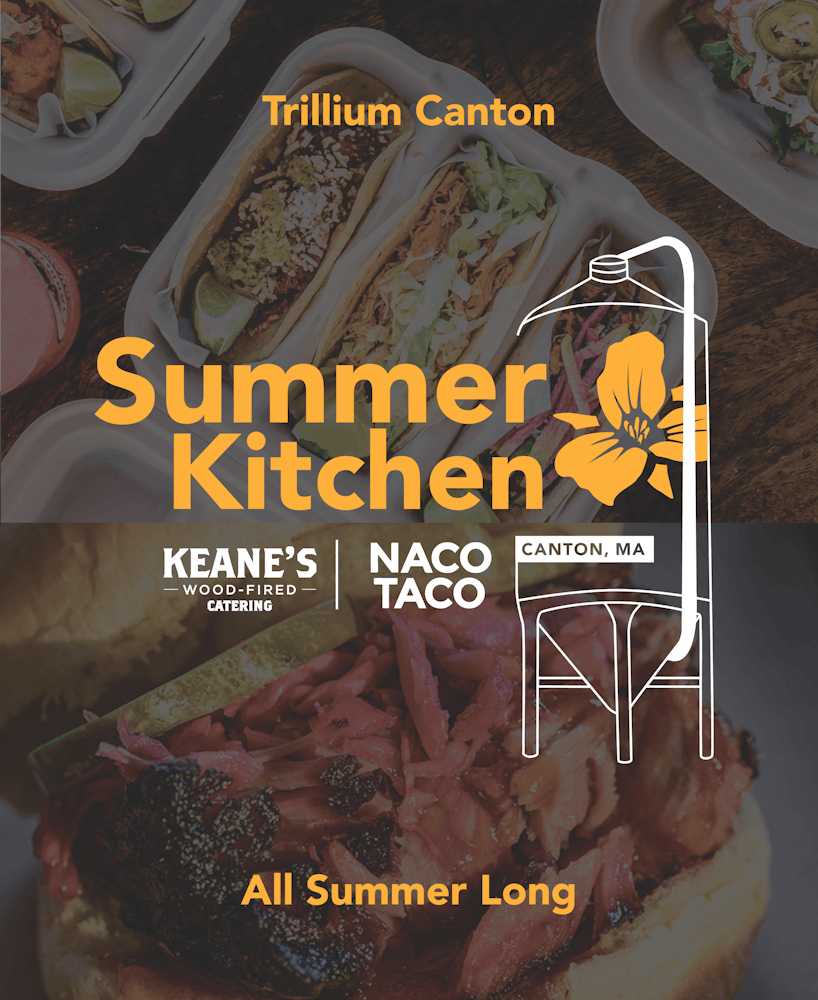 INTRODUCING Trillium Summer Kitchen. Naco Taco will be serving our scratch-made tacos and tortas every Thursday and Friday 12PM-7PM, from this Thursday until October at Trillium Brewing in Canton! Enjoy full lunch and dinner menus, ordered via your phone and delivered contactless to your table.
How it will work:
For contactless table service on Trillium's patio, reservations are required and available up to two weeks in advance. Reservations are available via RESY and are for 90-minute windows. Kids are welcome, but dogs are currently not allowed to help maintain safe social distancing.
All draft beer and food orders are placed safely online using your phone from your table. Your order will be delivered to your table contactless. You can order more than once during your reservation window and can place an order for packaged beer-to-go as well. Online ordering directions will be found on each table upon your arrival.
We look forward to seeing you once again at Trillium Canton!
110 Shawmut Rd, Canton, MA 02021
Make Your Reservations for Trillium Summer Kitchen Here!
Interesting in having the food truck come to your house? E-mail us at info@nacocentral.com.